CDKD-Type LTCC Multi-layered Differential Delay Lines
CDKD type delay line is an LTCC (Low Temperature Co-fired Ceramic) chip-type differential delay line, also due to ELMEC's own high-density monolithic LC structure. Crosstalk is reduced and, even for GHz-level high-speed signals, it can maintain stable, differential impedance and by connecting the 2 differential lines, can also be used as a 2x Td single-ended Delay Line. It is a RoHS-compliant component.
Care and Handling of LTCC Products
PDF Catalog Download
Common Specifications
CDKD Product Specifications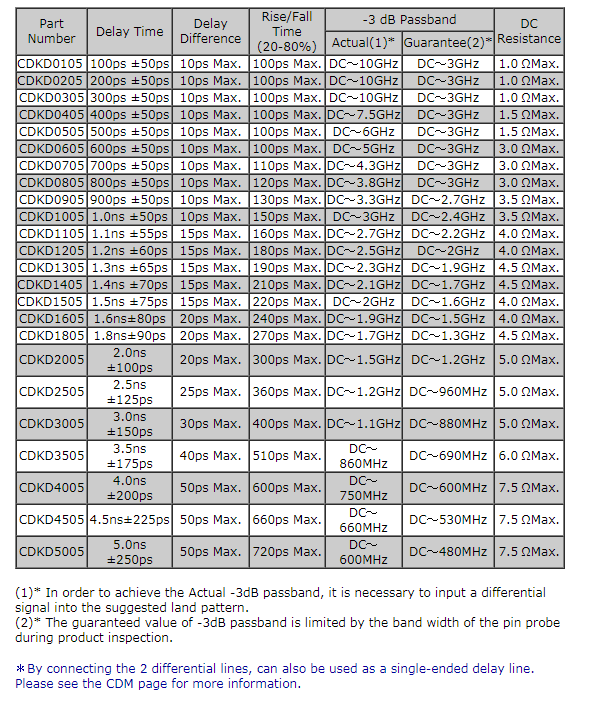 CDKD Type Tape and Reel specifications
Packaging of components can be in Tape and Reel for convenience of shipping and storage. The package is embossed with cover tape and contains 500pcs per reel, as shown below. The reel is marked with supplier name, part number, quantities, and lot number.
DIMENSIONS OF TAPE
DIMENSIONS OF REEL
Suggested Land Pattern
Reflow Soldering Conditions
Storage conditions are as per MSL1. These component families are not moisture-sensitive. Baking prior to reflow is not required.
Typical Applications and Termination Methods
(1) PECL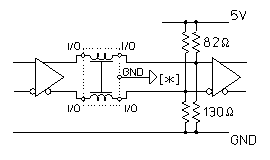 (2) LVPECL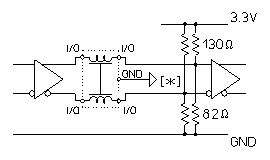 (3) Twisted Pair Termination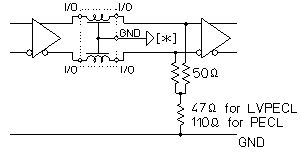 (4) LVDS
(5) CML
[*] Signal GND potential, such as a power supply GND or a Vcc line.Note: The Delay Line can be used with the GND disconnected, however, in order to obtain superior performance, we recommend that all GND pins should be connected.
Measurement Conditions for Waveform Plot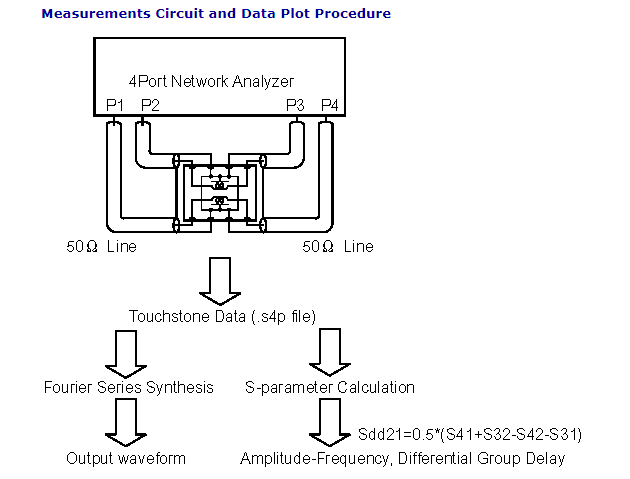 Output Waveforms
RoHS Compliance Status
Initially developed only as a RoHS-compliant component.